YOUTH EMPOWERMENT, LITERACY AND NUMERACY IN THE 21ST CENTURY
COUNTRY: DRC
By
Student's Name
Course
Professor's Name
University
City (State)
Date
SDG 4.6 Ensure that all youth and a substantial proportion of adults, both men and women, achieve literacy and numeracy
Topic Area: Youth Empowerment, Literacy and Numeracy in the 21st Century
Country: DRC
Introduction
The DRC is one among the numerous African countries faced by increased levels of illiteracy and innumeracy in the world today. Despite the astounding growth and strides that the world has taken towards development of education systems to suit the changing times, most youth and children in DRC today still remain illiterate. It is a sad state of affairs since it implies that the future generations of the country may not be able to benefit from the power of technological growth. Numerous researches done is indicative of the fact that high illiteracy levels are a major contributor to the underdevelopment of a country and its economy, (Vitos, Lewis, Stevens, and Haklay 2013, p. 4). When very few individuals in the country are educated, there is little or no need for governments to develop infrastructure to provide jobs of better living conditions for them, (Fuller 1987, p.30). As such, most citizens end up learning, living and staying abroad since there they are offered jobs and better livelihoods. That notwithstanding, high literacy levels will effect changes in governance as these persons may push for changes where naïve and illiterate citizens remained ignorant about. With the current state of affairs in the DRC, it is possible that concrete and concise change may only be visible if radical measures are taken in this regard. In light of such situations in the DRC, we are inclined towards discussing the sustainable development goals in addressing the problems facing youth and children – and their education. The paper shall shed light on the various processes previously undertaken to achieve this goal in tandem with SDG 4.6 and offer suggestions/recommendations contributing towards mitigation of this challenge facing the country.
Background
DRC's land area makes it the second largest country in the world and its current population makes it the fourth most populous country in Africa. By 2012, around 7.3 million children were drop-outs. It was also realized that approximately 3 million people suffered internal displacement due to the country's lack of peace and harmony. DRC has been faced by the continuous lack of peace, and proper governance even in the recent past. While such events are unsupportive of growth and development, illiteracy and innumeracy still remain to be the major reasons as to why the country is still backward and underdeveloped. The Ministry of Primary, Secondary, and Professional Education in conjunction with the Brookings Institution, have set up an initiative by the name, Optimizing Assessment for All (OAA) to help integrate 21st century learning processes and skills into the school curriculum.
Some organizations like the Africa Inter-Mennonite Mission, have taken up the work of spearheading change in the DRC through literacy and numeracy, (Hollinger-Janzen 2020). Their project dubbed the Congo Literacy Project, began in April 2017, has gone a long way in training and educating majority of youths and children in DRC. The mission funds such activities which take a great deal in the quantity of resources used in undertaking their roles. DRC is primarily Bantu multilingual country with over 200 ethnic communities. Up to 242 languages are spoken within the country and therefore organizations like the Africa Inter-Mennonite Mission are tasked with selecting a few largely-used languages of instruction some of which may include: Lingala, Tshiluba, Kikongo, and Swahili – which are Regional Commercial Languages, (Hollinger-Janzen 2020).
Besides the great strides to which efforts by such and similar organizations have made, a few other efforts have contributed to increased literacy and numeracy in the DRC. Such efforts may include, "Learning to Read in a Healing Classroom" (LRHC), (Aber, Torrente, Starkey, Johnston, Seidman, Halpin, Shivshanker, Weisenhorn, Annan and Wolf 2017); which is a model that advocates for rehabilitation of children and youth initially exposed to forced labour and the guiles of war. Such programs with respect to the curricula are set in adherence to national guidelines set by the government. These guidelines are made for the sole intention of educating a generation harbouring skill relevant to the growth and development of the country in this technological age in the 21st century.
Goals of SDG 4.6
As part of the sustainable development goal 4 (SDG4), – whose aim is to "ensure inclusive and equitable quality education and promote lifelong learning opportunities for all" – SDG4.6 which aims to "ensure that all youth and a substantial proportion of adults, both men and women, achieve literacy and numeracy" provides for solutions to the major problems facing third world countries and more so, DRC. The sustainable development goal's purpose for formulation was to create an ideal of the situations that we would best thrive in and thereby create postulates that would enable us to achieve such goals. Literacy and numeracy in the DRC are important to the citizens and the government for sanity and stability. Below, we shall discuss some of the goals of SDG4.6 with regard to the present state of affairs in the DRC.
Equitable education
For any nation to thrive on the mantle of literacy and knowledgeability of the majority of the population, it is imperative that the system for provision of the same be equitable. The same is to ensure that all students from diverse backgrounds and communities, find a point of similarity where the search for knowledge is the primary objective, (Zoccolotti, De Luca, Marinelli, and Spinelli 2020). While it may not be easy to undertake to educate so many people of diverse cultures from a single script, it is essential that adequate R&D is directed towards the education sector to ensure provision of opportunity on the basis of merit rather than any other standard measure, (Zoccolotti, De Luca, Marinelli, and Spinelli 2020). Through such desires and requirements for sustainable educational practices, it is necessary that equitable education is provided to youth and children in the DRC. If any of the communities or persons feel left out in the process of eradicating illiteracy through SDG4.6, there will be an eventual disparity in development in certain areas in the years to come. SDG4.6 advocates for stringent measures to be undertaken to ensure adherence to international educational standards that will help DRC to compete with other countries in different sectors. Learners from the DRC may receive scholarships to learn abroad and therefore require optimal standards of teaching to be employed. If such measures are undertaken with regard to the education of youth and children, then the DRC may benefit from a learned generation that is geared towards improvement, growth and development.
Quality education
The quality of education offered in the DRC will go a long way in ensuring that learners are well-equipped with skills and abilities that are necessary to survive in diversified environments. The growth and development visible in this 21st century indicate that, there is need for individuals who can survive and assimilate to foreign environments and thrive within them. The exposure to the internet, increased international travel and unlimited access to information from multiple places, (Owens, McLennan, Hustus, Haines-Saah, Mitchell, Mixon and Troutman 2019, p. 7), in the world, shows that present learners have a lot to learn in order to exploit the numerous available opportunities. With increased and unhindered growth of innovations and technology, learners are faced with the opportunity to choose one out of thousands of fields and opportunities that they may be passionate about, (Owens, McLennan, Hustus, Haines-Saah, Mitchell, Mixon and Troutman 2019, p. 15). Education in the 21st century has morphed from the capacity to harbour extensive knowledge in multiple fields, (Smith 2011, p. 9), to the capacity to be exemplary in one specific field and make an impact through it. The ability of governments and educators to achieve this is the epitome of success in educational quality. Through programs like the "Learning to Read in a Healing Classroom" (LRHC), (Aber, Torrente, Starkey, Johnston, Seidman, Halpin, Shivshanker, Weisenhorn, Annan and Wolf 2017), DRC can utilize the extensive resources provided to make learners appreciate the learning process and find solace in knowledge and education for a better future. Priority should be placed on honing skills in children and youth that will enable them to utilize the available resources in the country to bring change and development on a social and economic scale.
Reduction in number of school dropouts
DRC is faced with challenges in terms of government stability and increased poverty, (Bollag 2015, p. 35). Most children and youth prefer dropping out of school programs in order to work in Cobalt and Gold mines where they are able to earn a living for their families. The children and youth join their parents in seeking for their daily sustenance and this causes a major decline in the number of learners in schools and other learning institutions. Besides, the instability of the government leaves the citizens in a compromising situation where war and conflict may arise and lead to the movement and dispersion of communities where a school had initially been established. Such lack of security and surety of the citizens in the government system may lead them to discouraging those of age to learn, from pursuing knowledge and a better future through education. In order for this problem to be solved, there needs to be a radical change in the governance of the DRC. The government needs to ensure that their institutions are a safe haven for both the learners and their guardians. Optimal security measures should be undertaken to keep the learning process free of disruption and offer the next generation a chance to make necessary changes to the present problems. Once a reduction in the number of school dropouts is achieved, then that shall be a step in the achievement of SDG 4.6.
Challenges of literacy and numeracy in DRC
Literacy and numeracy in the DRC are faced by multiple and numerous challenges which, if mitigated, will result in radical and exemplary changes in the state of the nation. Some of these challenges may include: numerous native languages, forced labour for children and youth in mines, government instability and poor governance among others. These challenges may be some of the major reasons as to why the DRC has made little or relatively no progress despite their achievement of independence in the 20th century. Increased international involvement in the affairs of the country and its governance is also one of the major impediments that the country faces. Children and youth also have little or no motivation to pursue education since they see no future prospects that may offer them a better existence for them and their families. As such, they result to taking up menial jobs, (Faber, Krause and Sánchez de la Sierra 2017, p. 5), that may only sustain them for a short period of time until they probably from an accident or related health problems due to extreme body exertion. Such is the plight of numerous children and youth in the DRC, (Faber, Krause and Sánchez de la Sierra 2017, p. 9). While it remains to be a great mystery, what happens on the ground, efforts should be made by the international community to ensure that the goals of SDG 4.6 are realized and that learners are offered the choice for a better future which they may prefer over what they currently have or hope to achieve.
Recommendations to mitigate challenges
This paper has offered a detailed analysis of the nature of things in the DRC and the potential contribution of SDG4.6 in the achievement of its goals through literacy and numeracy. My recommendations towards the mitigation of the aforementioned challenges may be with respect to the governance, stability and security of citizens in the country. While it may be impossible to fully assert dominance where other parties ay have asserted rule, the government should at least, make efforts towards building and securing new learning institutions and providing security for the communities around them. Building and securing institutions one-at-a-time, will culminate to the overall success of the educational system, (World Bank 2005). Through dedication of resources, (World Bank 2017), time and allocation of security officers to learning institutions and the communities around, more people will be encouraged to seek better future prospects for their children and youth by living within those communities. The power in numbers will eventually help in ensuring that learning goes on seamlessly and smoothly. The adaptation of such recommendations may lead up to the achievement of SDG4,6 in the DRC and future growth and development.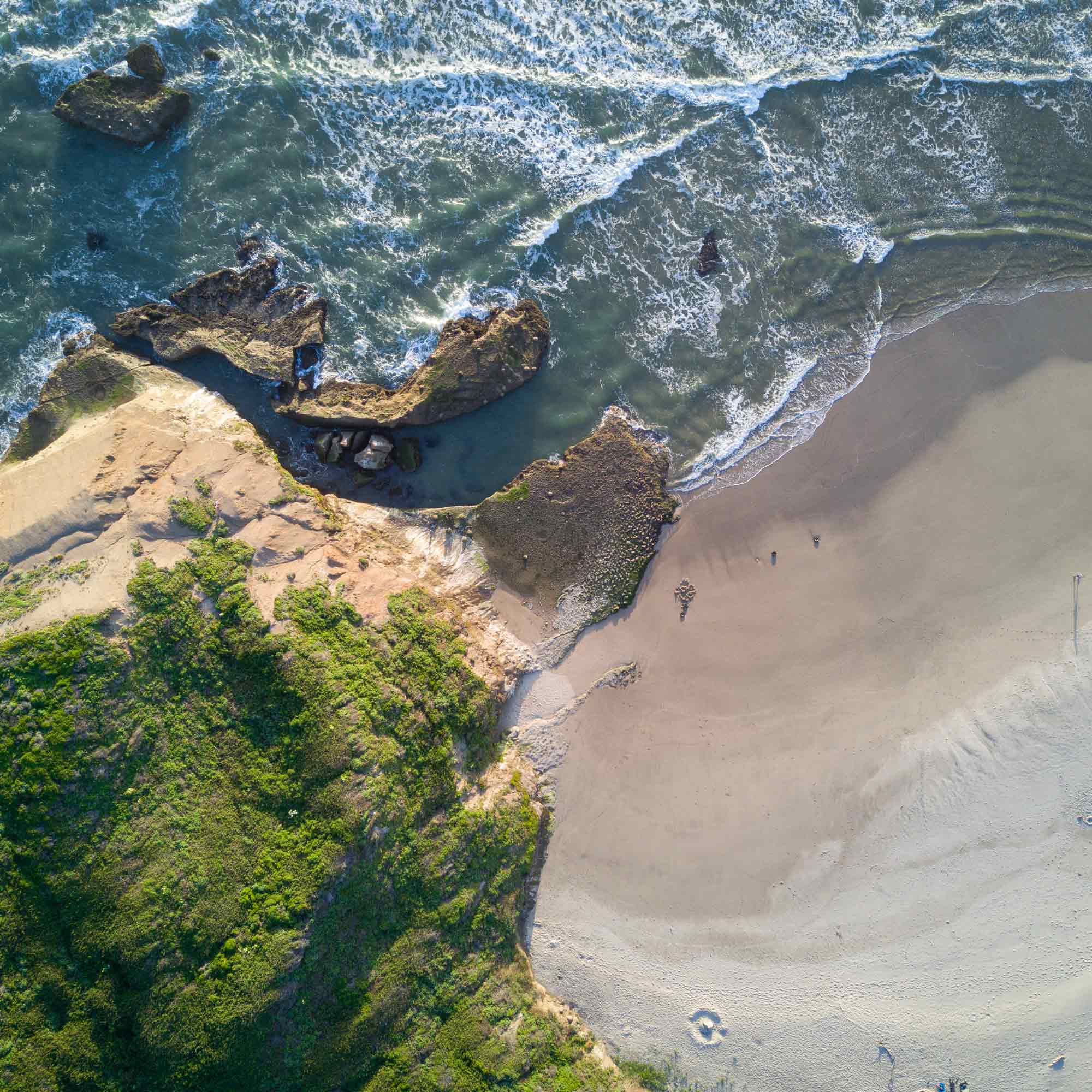 References
Vitos, M., Lewis, J., Stevens, M. and Haklay, M., 2013, January. Making local knowledge matter: Supporting non-literate people to monitor poaching in Congo. In Proceedings of the 3rd ACM Symposium on Computing for Development (pp. 1-10).
Fuller, B., 1987. What school factors raise achievement in the third world? Review of educational research, 57(3), pp.255-292.
Aber, J.L., Tubbs, C., Torrente, C., Halpin, P.F., Johnston, B., Starkey, L., Shivshanker, A., Annan, J., Seidman, E. and Wolf, S., 2017. Promoting children's learning and development in conflict-affected countries: Testing change process in the Democratic Republic of the Congo. Development and Psychopathology, 29(1), pp.53-67.
Backiny-Yetna, P. and Wodon, Q., 2009. Comparing the performance of faith-based and government schools in the Democratic Republic of Congo.
Aber, J.L., Torrente, C., Starkey, L., Johnston, B., Seidman, E., Halpin, P., Shivshanker, A., Weisenhorn, N., Annan, J. and Wolf, S., 2017. Impacts after one year of "Healing Classroom" on children's reading and math skills in DRC: Results from a cluster randomized trial. Journal of Research on Educational Effectiveness, 10(3), pp.507-529.
Zoccolotti, P., De Luca, M., Marinelli, C.V. and Spinelli, D., 2020. Predicting individual differences in reading, spelling and maths in a sample of typically developing children: A study in the perspective of comorbidity. PloS one, 15(4), p.e0231937.
Hollinger-Janzen, R., 2020. The Congo Literacy Project (The Democratic Republic of Congo) | UIL. [online] Uil.unesco.org. Available at: <https://uil.unesco.org/case-study/effective-practices-database-litbase-0/congo-literacy-project-democratic-republic-congo> [Accessed 28 April 2021].
Bollag, B., 2015. Public Expenditure Review of the Education Sector in the Democratic Republic of Congo: An Efficiency, Effectiveness, and Equity Analysis. Report No. ACS14542. World Bank.
World Bank, 2005. Education in the Democratic Republic of Congo: Priorities and options for Regeneration. The World Bank.
World Bank, 2017. World development report 2018: Learning to realize education's promise. The World Bank.
Smith, J.H., 2011. Tantalus in the Digital Age: Coltan ore, temporal dispossession, and "movement" in the Eastern Democratic Republic of the Congo. American Ethnologist, 38(1), pp.17-35.
Owens, J.S., McLennan, J.D., Hustus, C.L., Haines-Saah, R., Mitchell, S., Mixon, C.S. and Troutman, A., 2019. Leveraging technology to facilitate teachers' use of a targeted classroom intervention: Evaluation of the daily report card. Online (DRC. O) System. School Mental Health, 11(4), pp.665-677.
Faber, B., Krause, B. and Sánchez de la Sierra, R., 2017. Artisanal mining, livelihoods, and child labour in the cobalt supply chain of the Democratic Republic of Congo.
Written: April 28, 2021